Our Standards
Security & Compliance
PCI-DSS is the payment card industry's data security standards which were adopted in 2004 through a joint effort with major credit card companies. Organizations must meet 12 specific requirements to be considered compliant. These requirements obligate companies to comply with a set of business best practices in an effort to reduce vulnerability and the risk of cyber attacks.
Rampart Marketing takes card holder data security seriously; working to create a secure payment environment to protect both our clients and their customers. Rampart Marketing has successfully completed a QSA guided SAQ attesting to its compliance in all requirements. PCI Security Standards Council continue to add and modify requirements to meet the changing world of business. Rampart Marketing monitors these changes and implements new security measures in a continuous compliance model.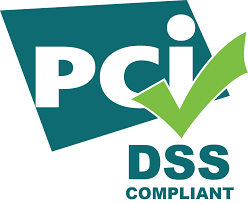 Over the years regulations within the telemarketing industry have changed dramatically. Rampart Marketing is committed to upholding all local, state and federal laws and statutes. To ensure that we remain fully attuned to the changing guidelines of our industry, we take a multi-prong approach to preserving our commitment to compliance.
Our legal team remains abreast of any modifications to legislative changes throughout every avenue of customer communication. We also conduct continual review of our internal processes to ensure that we are adhering to all laws, regulations, rules and best practices, as directed by the FTC and other governing bodies.
In addition to our internal efforts we work with several well respected third-parties to stay up-to-date as well as to provide necessary DNC suppression services where necessary.
*If you have received a call from Rampart Marketing, it is likely because one of our clients has an existing business relationship with you, or you are a business which is exempt from the do not call registry. However, if you would like to be removed from our calling list, please send an email with your phone number to: [email protected]